Along paths and vestigial roads, through wild country and through high mountains, people wended their way to Christ's Church in Nidaros, where the shrine of Olav was venerated. A substantial number of people felt the beckoning of the shrine, and pilgrimages continued there until 1537, the time of the reformation, and perhaps even beyond that.

Today we cannot pinpoint with certainty where the medieval pilgrims made their way. The trails they followed were the contemporary highways. The common road - the "people's road" - threaded along the hillsides in the valleys which had been settled first.
During 2006-07 Torsby kommun, Museumssenteret in Trysil/Engerdal and Utmarksmuseet(Outland museum) were working in an Interreg Sweden-Norway project, partly financed by the European Union. The aim was to make the pilgrim´s trail in our municipalities more attractive.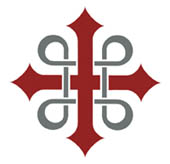 Links:

www.pilegrim.info

www.olavsfestdagene.no

www.pilgrimscentrum.se

www.museumssenteret.no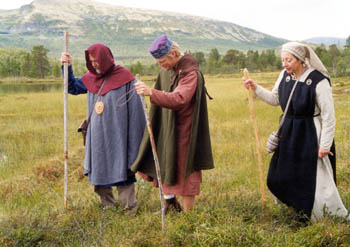 A guidebook to the Pilgrim´s trail in the Klarälven valley and Trysil has been made in the Pilgrim project, in cooperation between Torsby kommun, Museumssenteret i Trysil/Engerdal and Utmarksmuseet.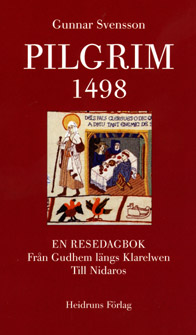 PILGRIM 1498
New book written by Gunnar Svensson, about the pilgrim route, from Hammarö to Nidaros.